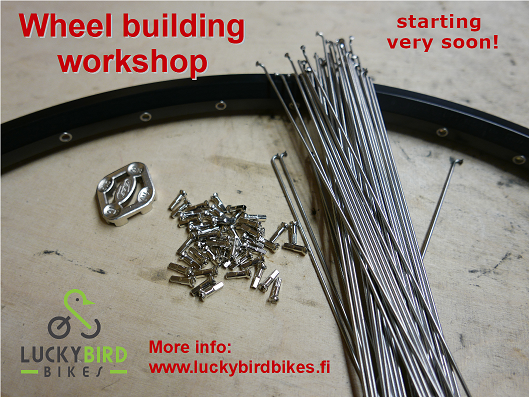 Would you like to make a spare front wheel with a dynamo hub? Do you need to replace the rim of a wheel? Or perhaps you would just like to do something really fun during these gloomy pre-Christmas weeks? Then just sign up for our wheel building workshop, where you will build your very own wheel!
Being able to build you own can save you some money, and gives you more freedom to build whatever you want. But most of all it's just fun to do and cool to ride on your own wheels 🙂
When: Tuesday 3rd of December 2019 18:00 – 21:00 PLUS one meeting time before and one after, see information below.
More information www.luckybirdbikes.fi/en/workshops