About us
---
Our story started in 2015. We noticed it was very difficult to find a city-proof bicycle of high quality. Plenty of top-quality sport bikes, but for those looking for a bike as a transport and travel medium, the choice was very limited. Often even brands sold in bike stores turned out to be supermarket brands!
We thought Finnish cyclists deserve better. During three years, Pieter went to work in several reputable bike stores around his home town Antwerp, to gain experience and getting to know which brands offer the quality we wanted, for a fair price relative to the quality.

And in the spring of 2019, after moving back to Finland, we were ready to open our doors! And we're doing exactly what we wanted: to present high quality bicycles (and accessories) for city bikers and commuters. Our open workshop is the heart of our store, and guarantees you the best possible after service! It also allows maintenance of virtually all types of bicycles.
We hope you to join our exciting journey to more and better cycling in Helsinki!
Our core values
Professional and honest advice
We want to make sure your expectations are met, and that every moment on your new bicycle will quality time for yourself.
We only sell bicycles of high quality
Better for you and the environment!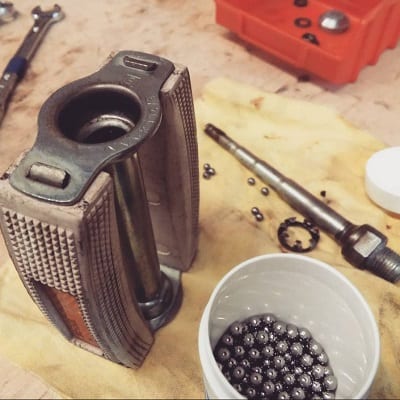 Top-level after-sales service
We do everything to make sure your bike will be riding for many, many years to come!
Meet the team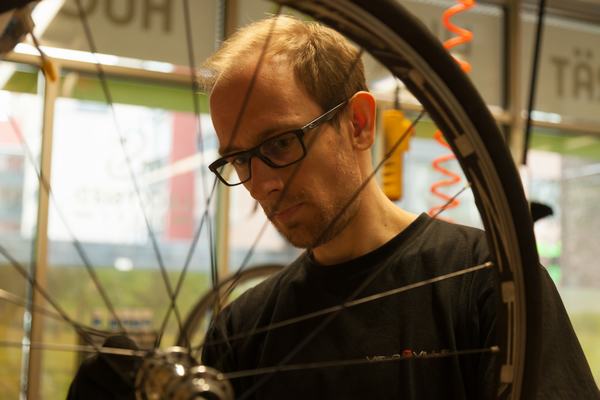 Pieter Deleu
Businessrunner
Pieter started his professional life as a biologist, but his passion for bicycles led to a different direction. Grown up as a cyclist near Antwerp , he knows how to ride a city. His first summer jobs' earnings went to a road bike, which got to see many roads and countries. Moved back and forth between Belgium, Sweden and Finland and ended up starting Lucky Bird Bikes in 2019. He believes bicycles are the easiest part of the solution for mitigating climate change, improving living quality of cities as well as for maintenance of good physical and mental health.
Taisto Sokka
Toptechnician
In the spring of 2021 Taisto joined the team, and has helped us through the summer season repair peak. Taisto is a diligent and precise worker – that can be seen in the quality of his work. From Taisto you can learn tips for cleaning hydraulic disc brakes or bearing servicing.
Taisto is a daily cyclist, who likes to go for long bike trekkings during holidays. He has also been an avid BMX-rider since childhood, and learned a lot of technical stuff from there!
Do TET-work With Us?
TET student
Are you looking for an interesting place to do TET-work? Please tell us in a short note why bicycles are your passion and that you are prepared to work hard, and become our next TET-student!
A Job For You?
Applicant
Are bicycles your passion, and fixing them part of your normal life? Are you willing to offer our customers the best possible service? On top of that, are you looking for part-time or fulltime work? Send us your CV and motivation, and become part of our team! At the moment we don't have any specific position open, but who knows what comes up…